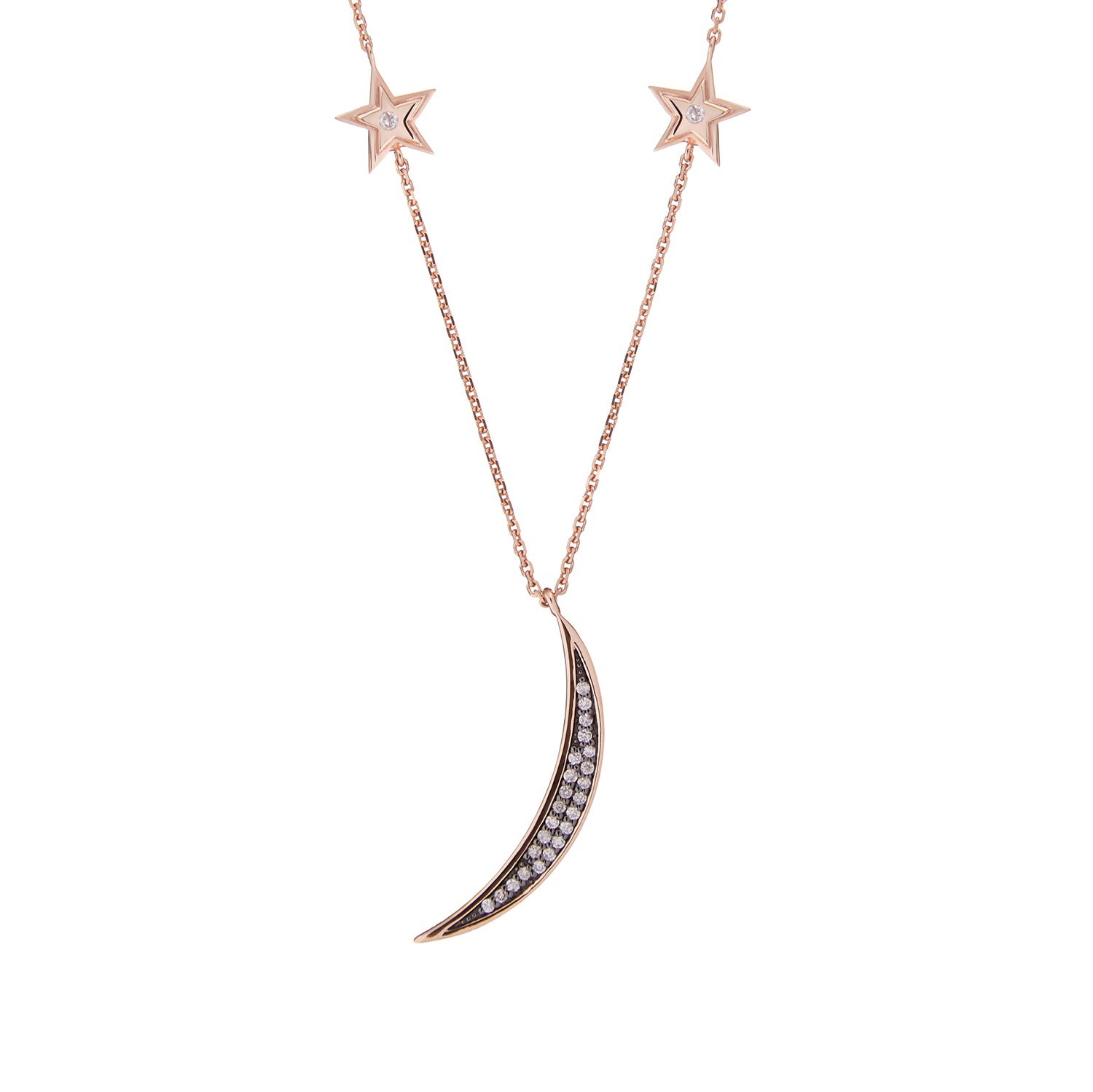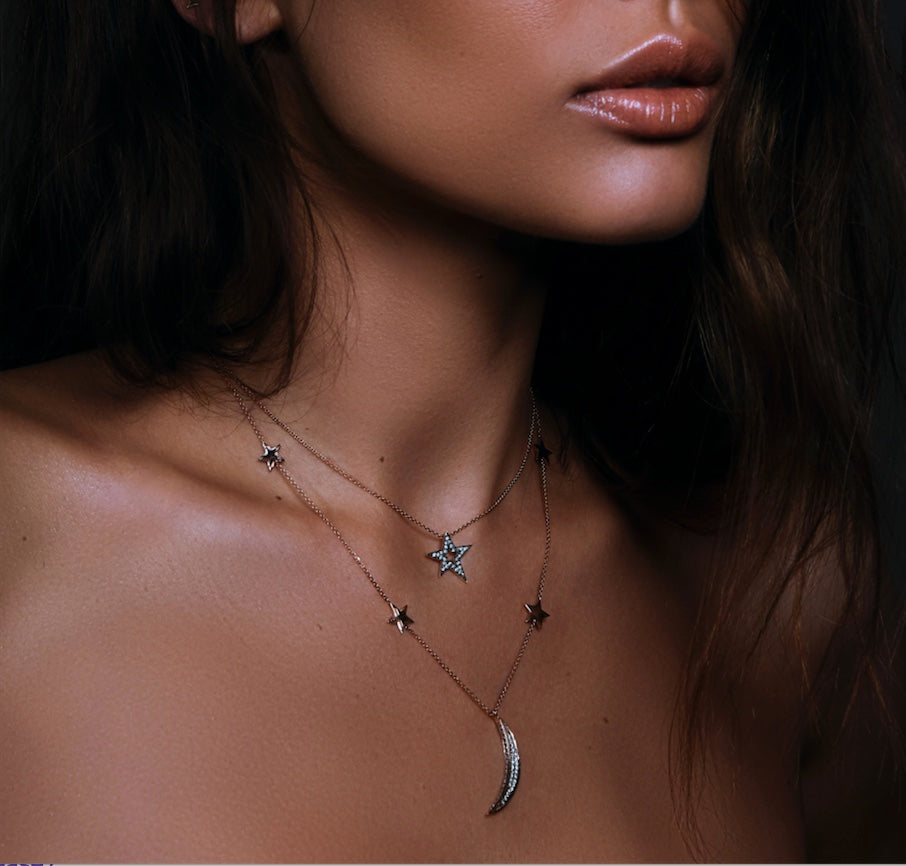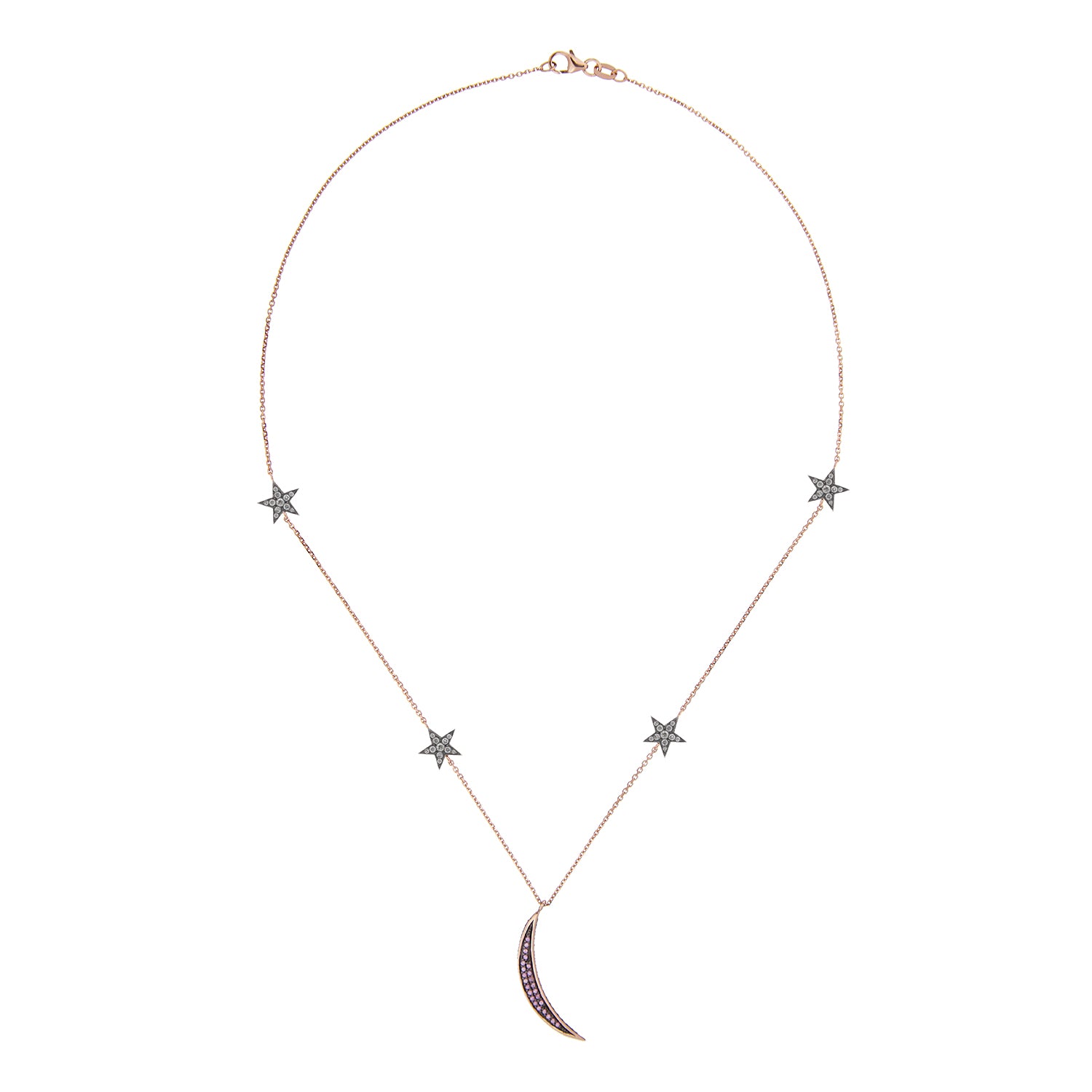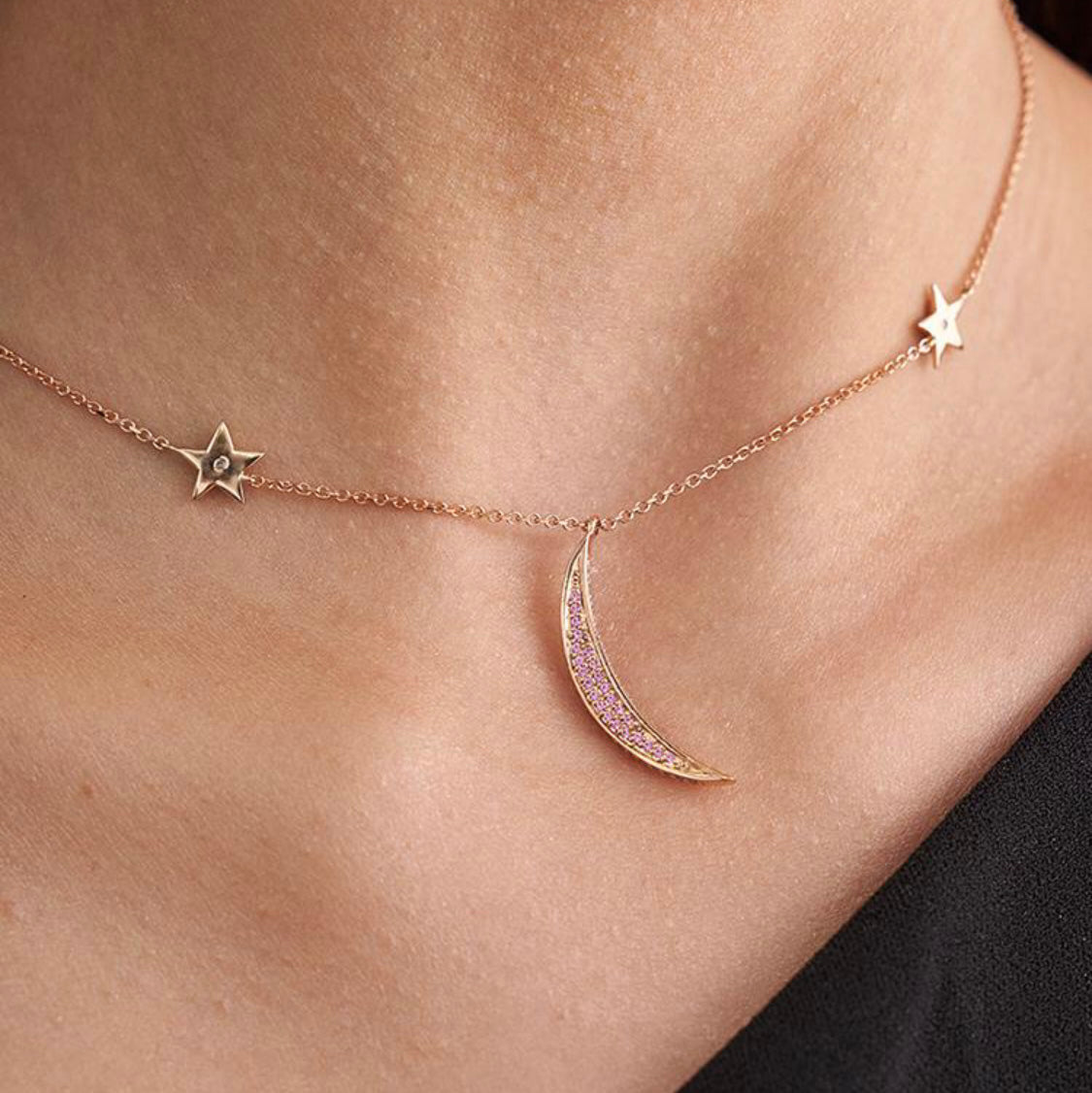 BY THE LIGHT OF THE MOON NECKLACE GREY DIAMONDS & PINK SAPPHIRES
The 18K golden crescent pendant is encrusted on one side with 0.30 ct of grey diamonds and 0.60 ct of pink sapphires on the flip side. The 18K rose gold 18" inches chain is strung with 4 embellished stars.
Pair it with one of our "AMEERA" necklace for some extra cosmic feel.
Allow 3 weeks for delivery is the item is out of stock.
Recently Viewed