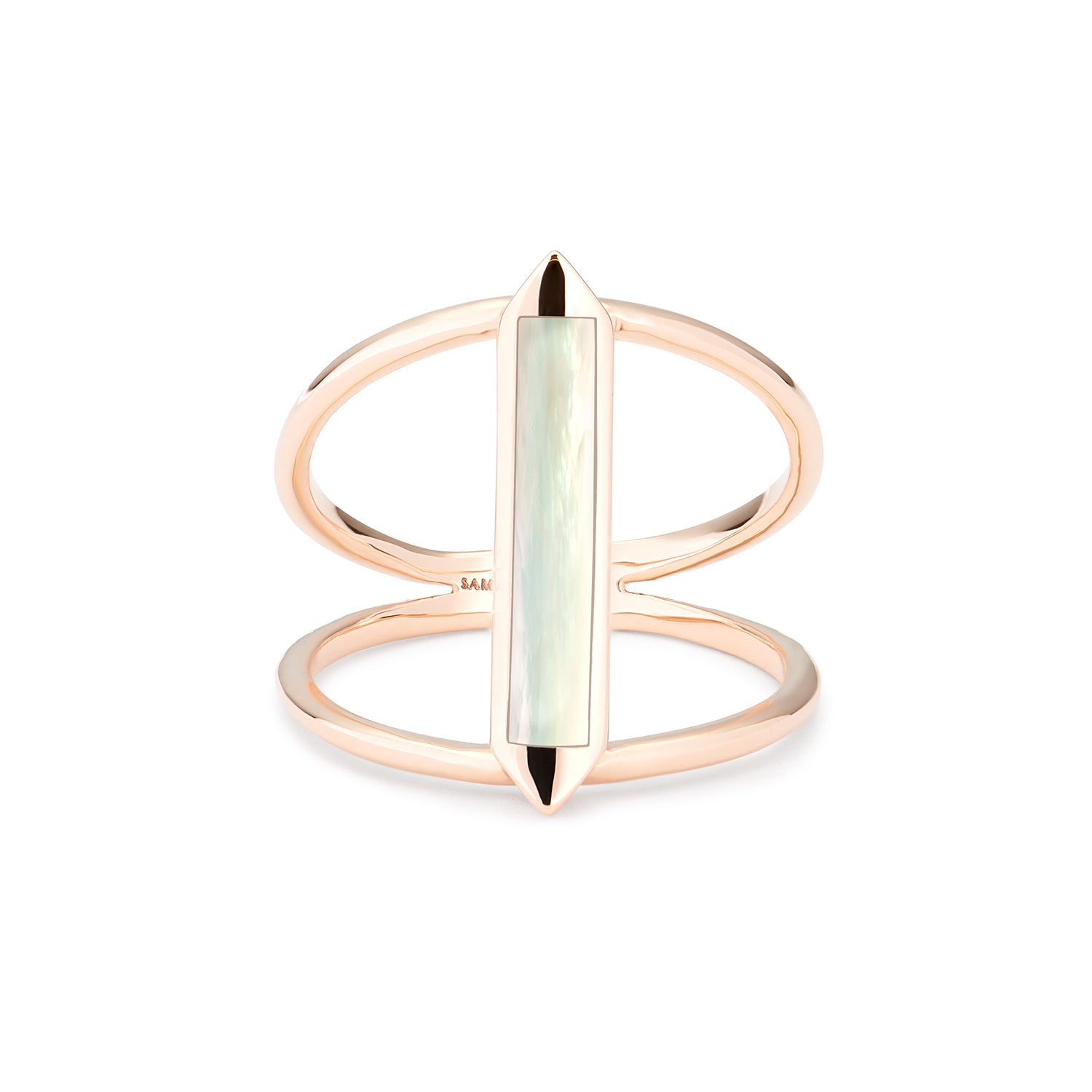 ISLA RING WHITE MOTHER OF PEARL
The "ISLA" ring is one of our most beloved design, this simple yet striking piece is made of 18k rose gold with inlay of white mother of pearl, the lustrous rainbowlike play of colour of white mother of pearl can only be nature's magic. The obelisk inspired jewel is a very flattering shape.
If your size is unavailable please allow 3 weeks for delivery.
Recently Viewed