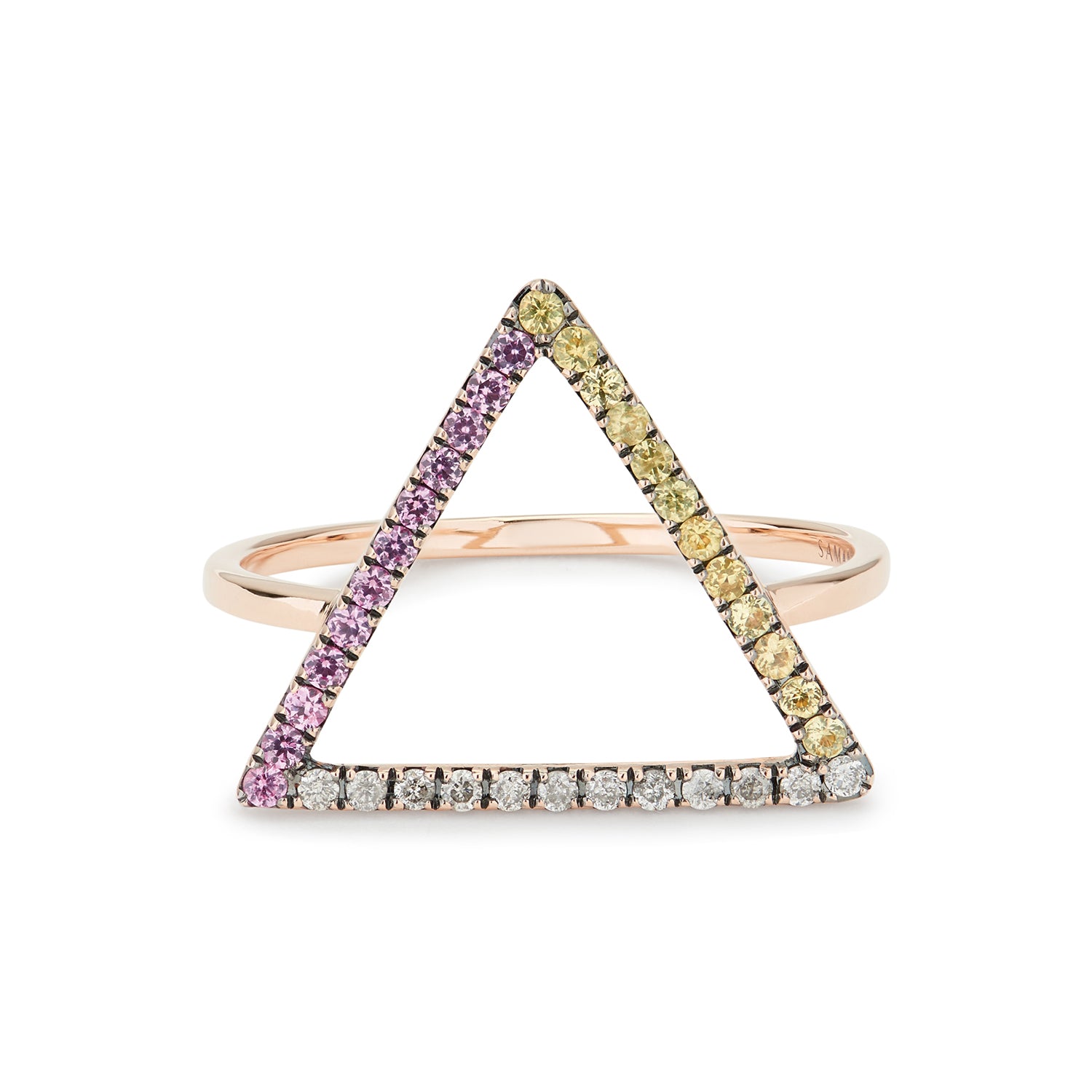 LOVE TRIANGLE RING PINK & YELLOW SAPPHIRES, GREY DIAMONDS
This "LOVE TRIANGLE" ring is crafted from 18K rose gold with pink & yellow sapphires and grey diamonds. The soft colours of this perfect everyday jewel will brighten your ring game.
Height: 15mm Width: 17mm
If your size is unavailable please allow 3 weeks for delivery.
Recently Viewed