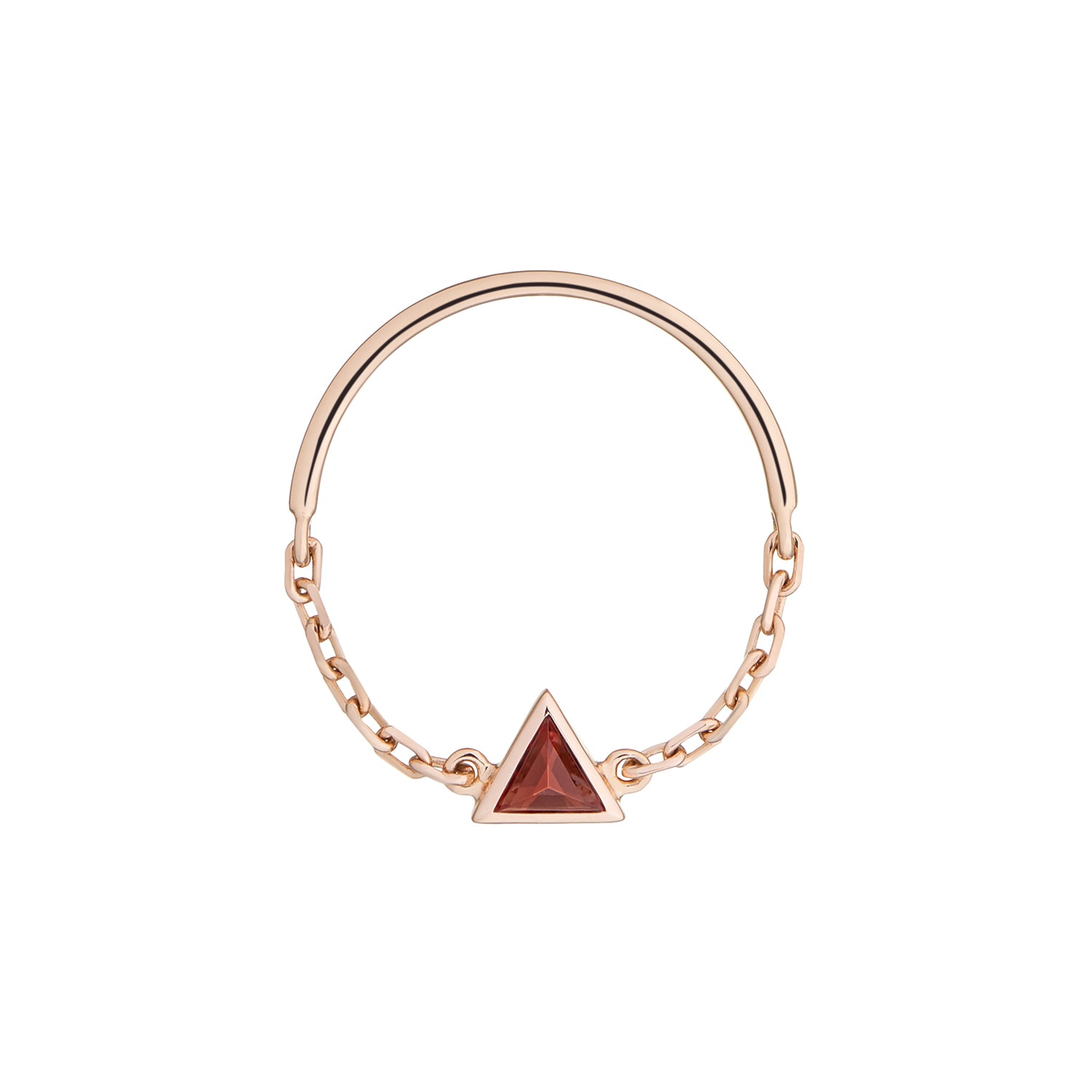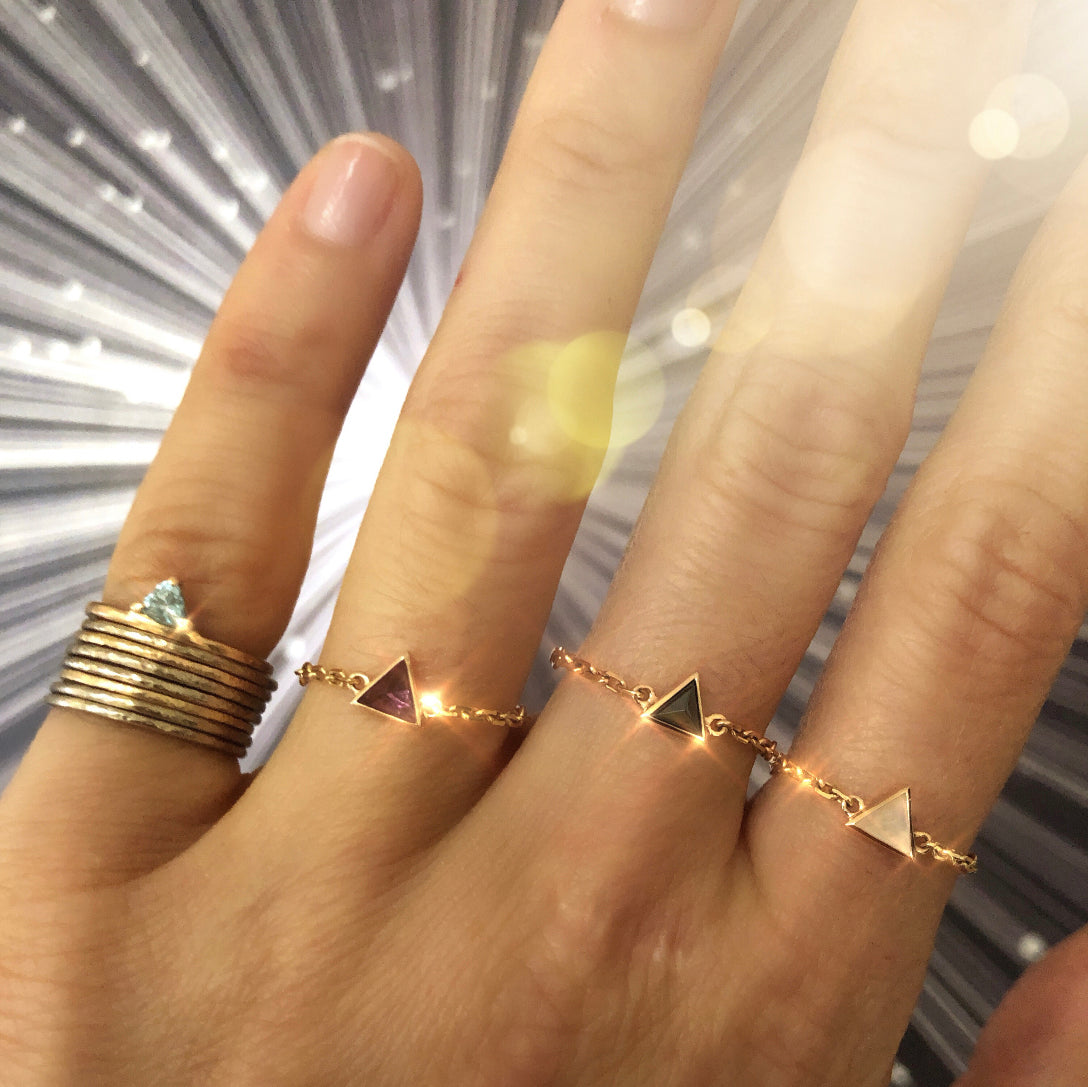 PYRAMIDE OF MAGIC RING RED GARNET
Find the energy of the stones in the perfect shape of a triangle. 
Handmade from 18K rose gold and combining a solid gold band and a fluid link chain, this "PYRAMIDE OF MAGIC" ring features a triangle bezel set with an inverted faceted red garnet, a stone also known to revitalise self love. This dainty jewel is the perfect thumb ring.
If your size is unavailable please allow 3 weeks of delivery.
Recently Viewed