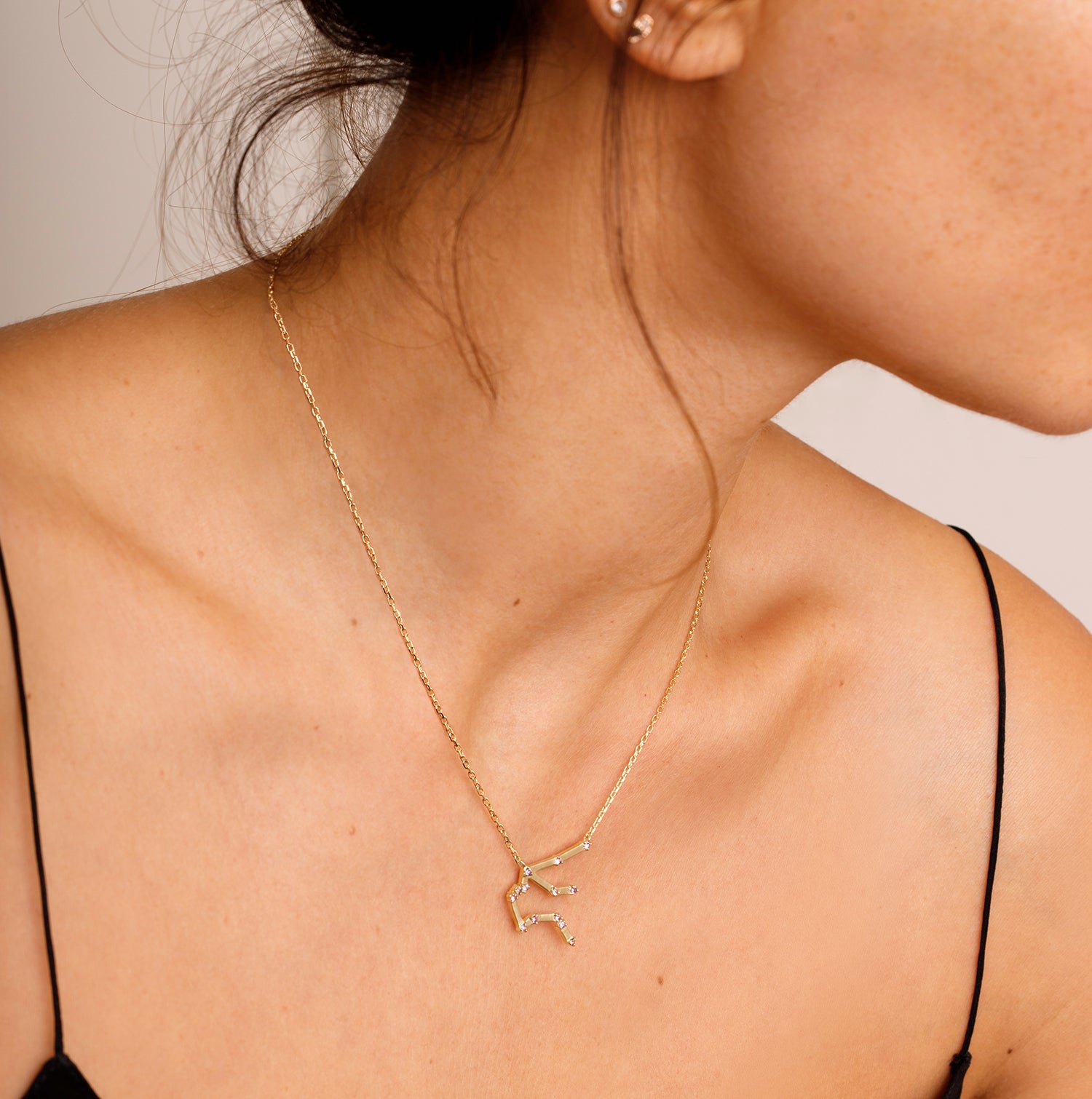 AQUARIUS CONSTELLATION NECKLACE AMETHYST
Our "AQUARIUS" constellation necklace is made of 18K gold and available with Birthstone Amethyst or with Diamonds finished with black rhodium.
18 in / 45 cm ~ 18K gold diamond cut trace chain, can be adjusted to two different lengths
Allow 3 to 4 weeks for delivery if the item is out of stock.
"You were written in the stars"
A constellation known as "the Great One", Aquarians, thanks to their airiness, thrive in situations of chaos and trauma. So strong is the Water Bearer's desire to serve and share, they are able to overcome apparent oppositions or battles of opposites. This in fact is a major attribute of the sign: They are unorthodox in their thinking, avant-garde visionaries who possess the charisma to convince others to join their revolution.
Recently Viewed