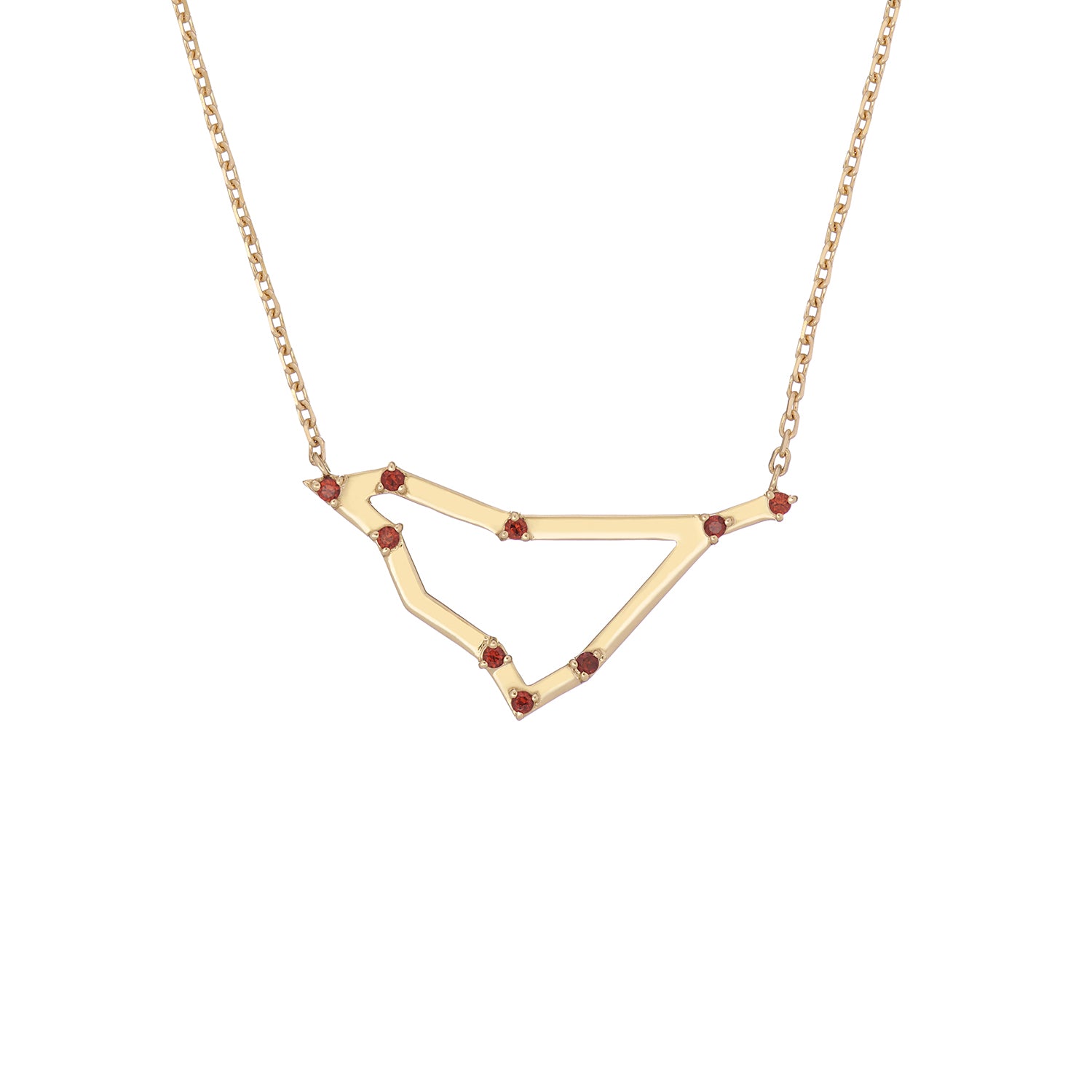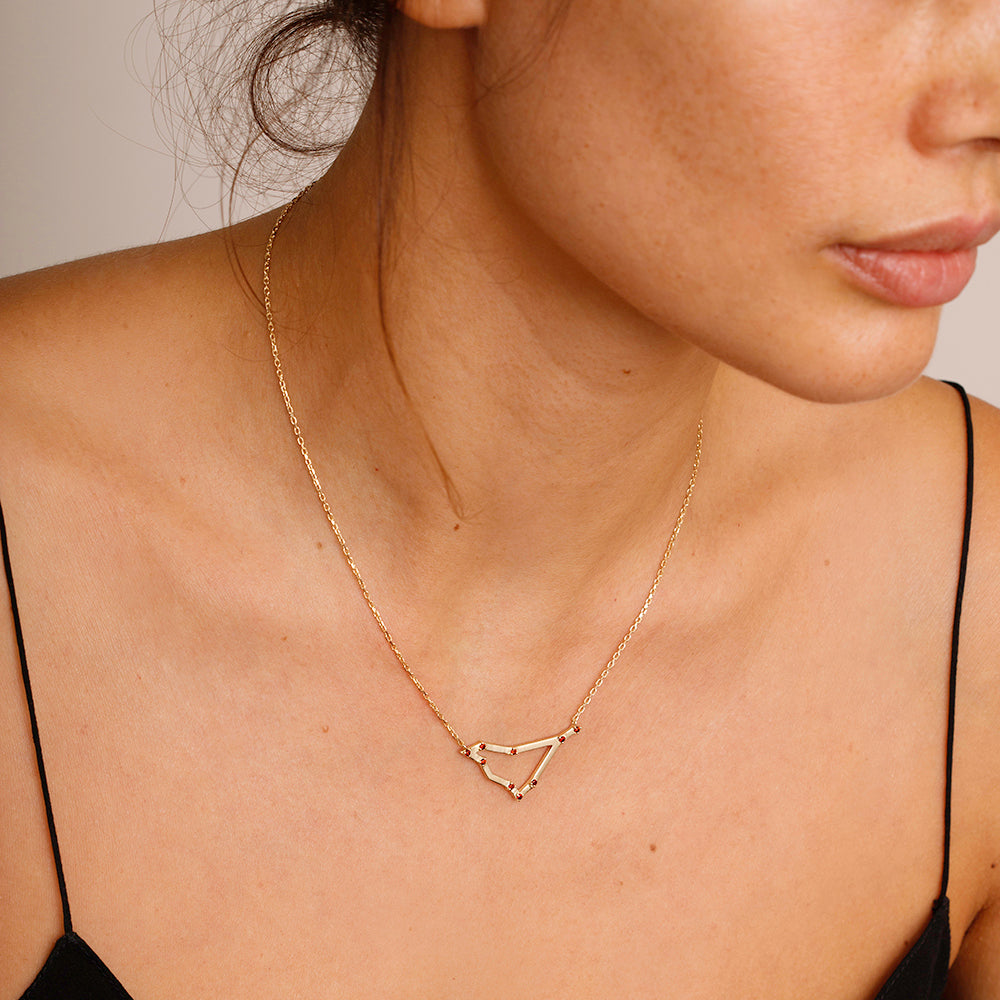 CAPRICORN CONSTELLATION NECKLACE RED GARNET
Our "CAPRICORN" constellation necklace is made of 18K gold and available with Birthstone Red Garnet or with Diamonds finished with black rhodium.
18 in / 45 cm ~ 18K gold diamond cut trace chain, can be adjusted to two different lengths
Allow 3 to 4 weeks for delivery if the item is out of stock.
"You were written in the stars"
As a sign, Capricorn is, like the sea goat, an interesting mix of water and land, sensuality and practicality, innovation and tradition.Ruled by Saturn, the planet of time and restriction, They know there are limits to our time together and respect its finality. Because of that, they get things done.
Recently Viewed