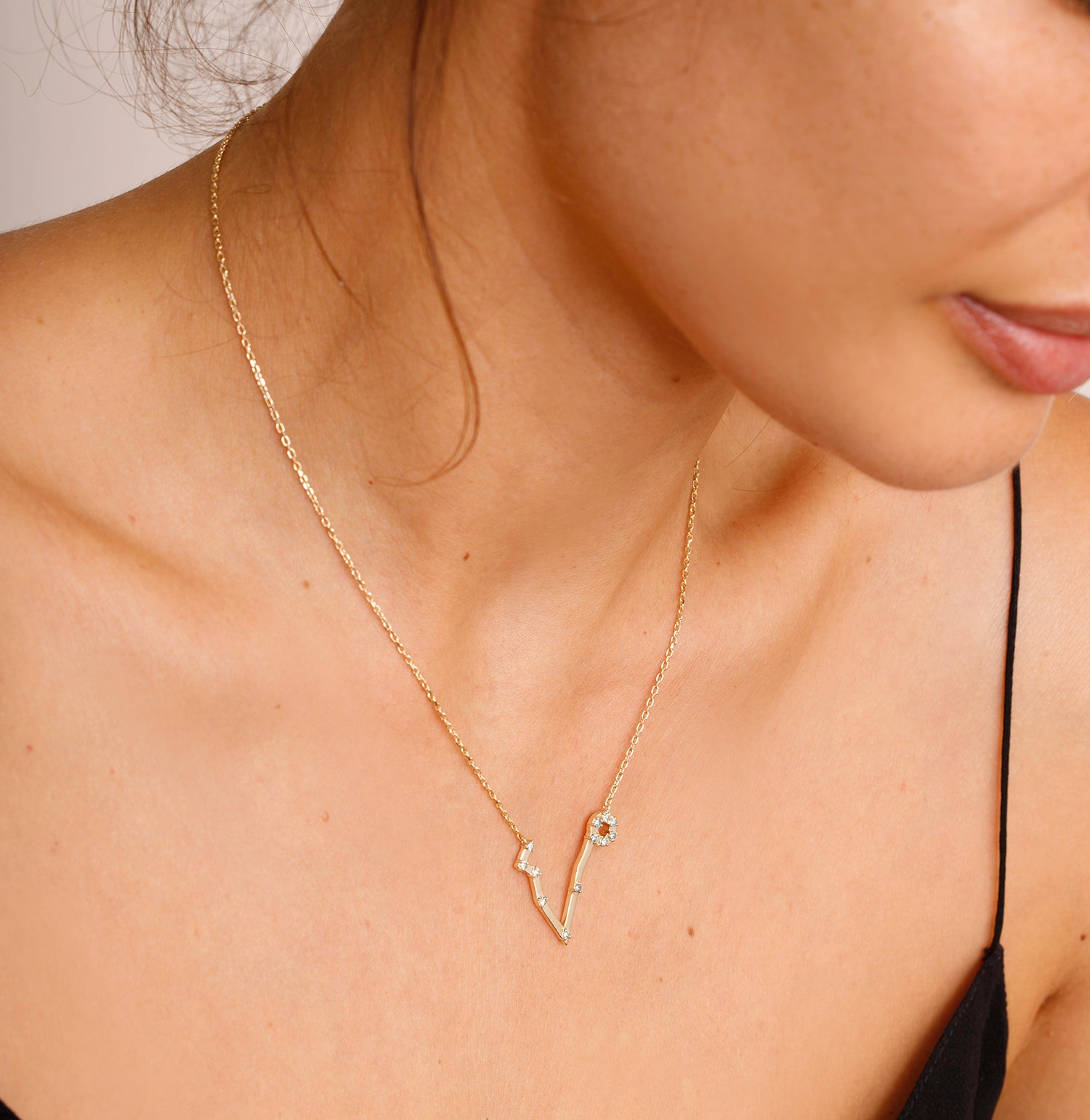 PISCES CONSTELLATION NECKLACE AQUAMARINE
Our "PISCES" constellation necklace is made of 18K gold and available with Birthstone Aquamarine or with Diamonds finished with black rhodium.
18 in / 45 cm ~ 18K gold diamond cut trace chain, can be adjusted to two different lengths
Allow 3 to 4 weeks for delivery if the item is out of stock.
"You were written in the stars"
As the last sign of the Zodiac, Pisces is the culmination of the wheel, representing the full maturity of the individual and the completion of the zodiac cycle, which represent peak spiritual enlightenment. Because of the sign's link to spiritual awareness and an ability to see beyond boundaries, Pisces are often associated with psychic abilities.
Recently Viewed