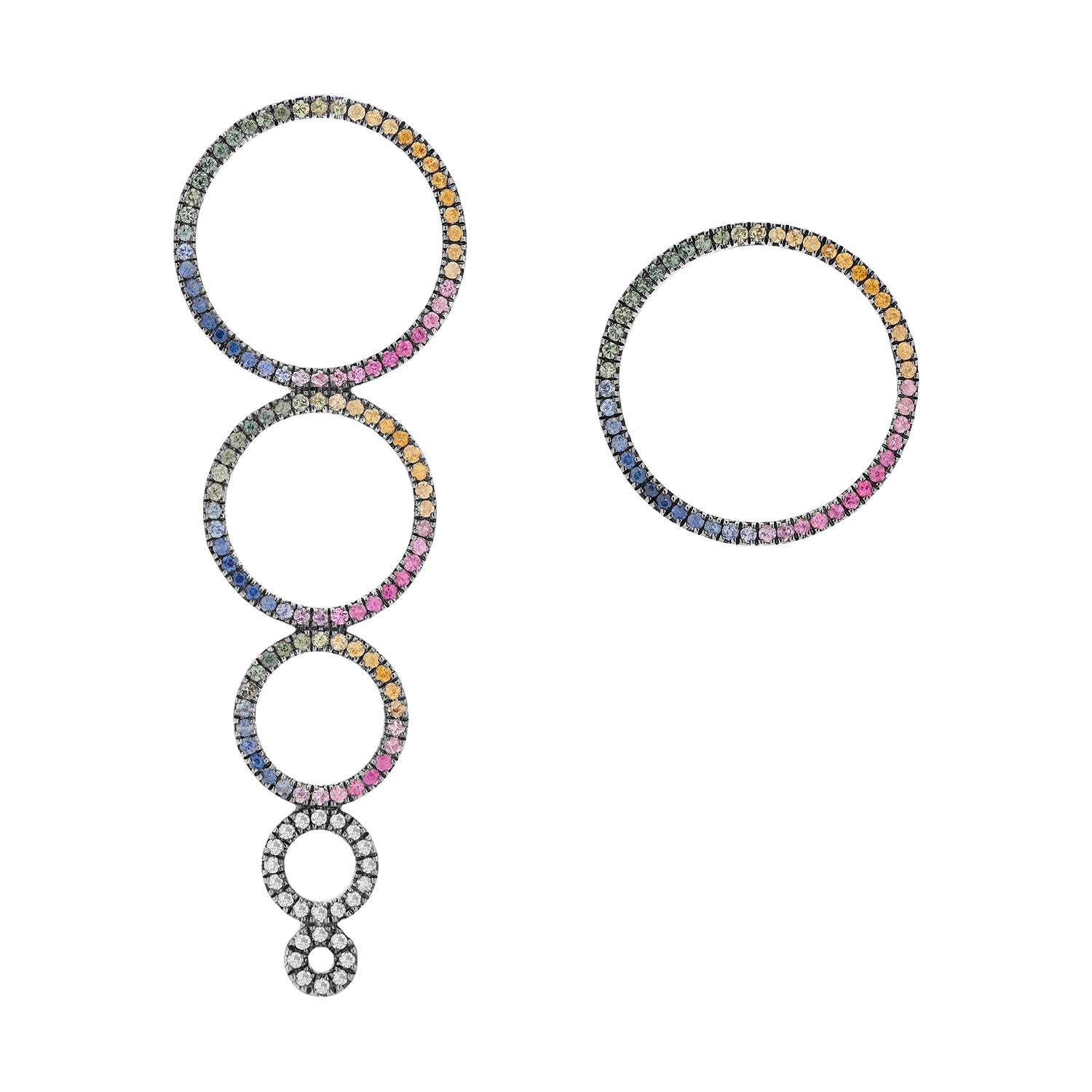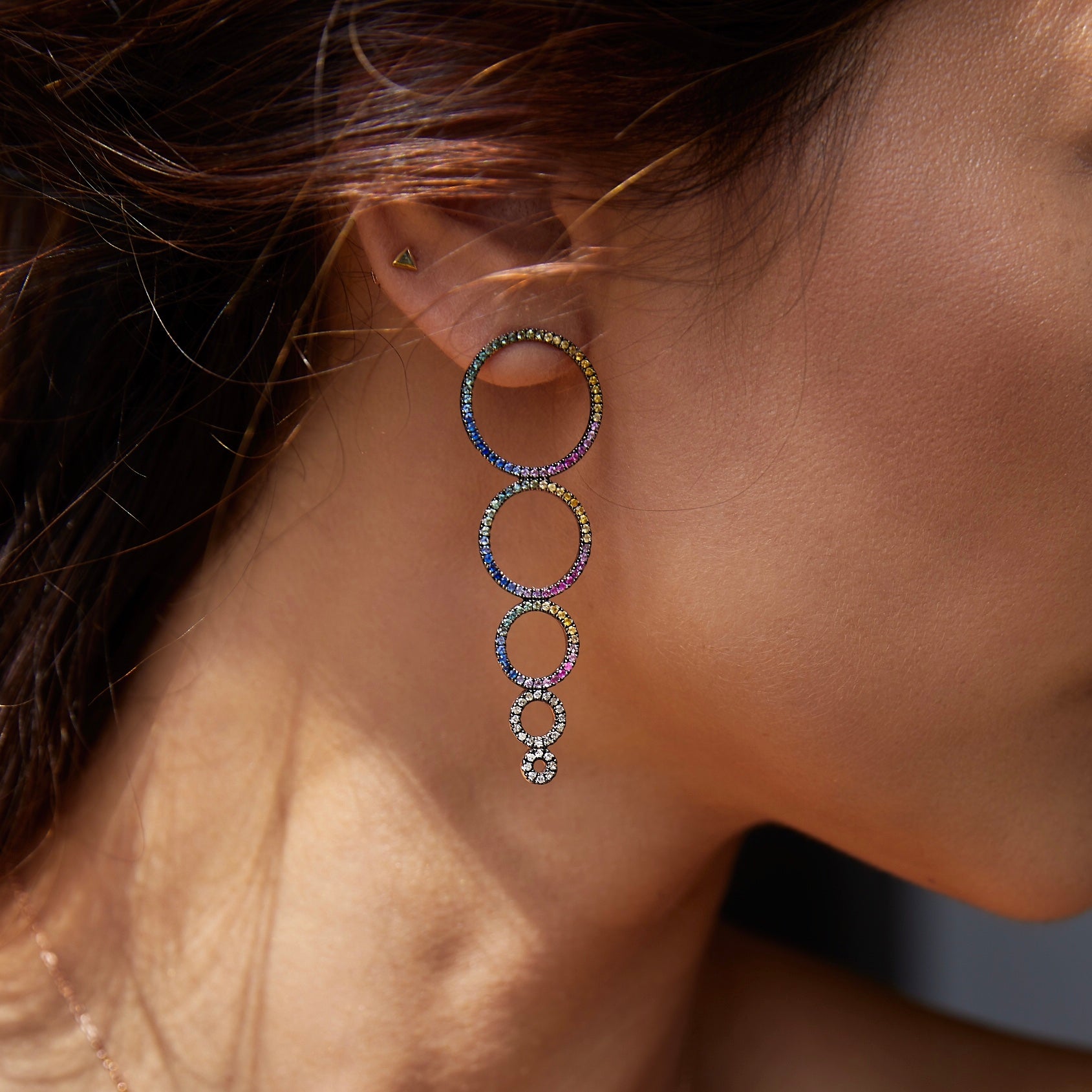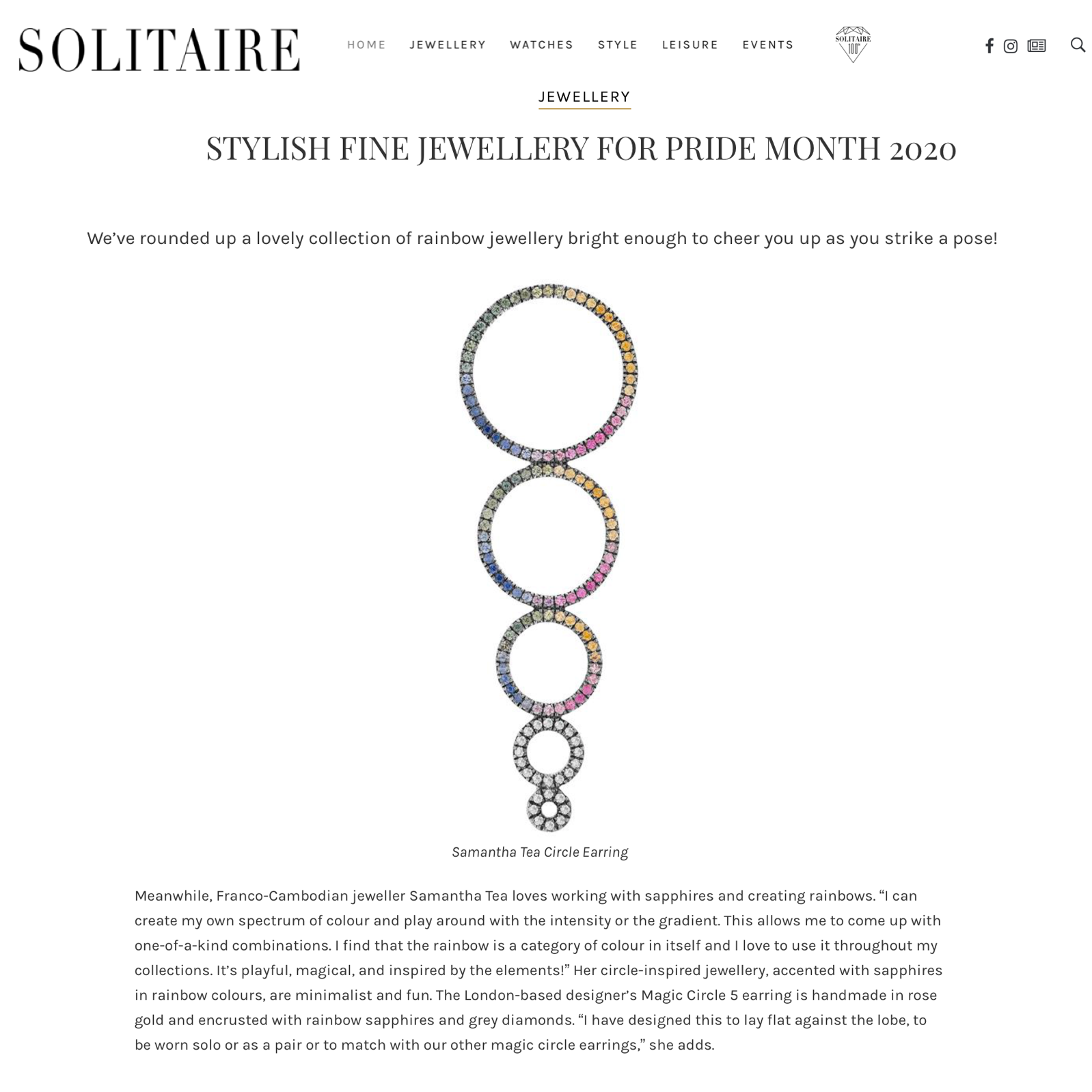 MAGIC CIRCLE 5 EARRINGS RAINBOW SAPPHIRES & GREY DIAMONDS
Our "MAGIC CIRCLES" earrings are handmade of 18K rose gold and encrusted with shimmering Rainbow Sapphires and Grey Diamonds. Designed to lay flat against the lobe and to be worn together for an asymmetric look.
Alpa ear back fastening
Allow 3 to 4 weeks for delivery if the item is out of stock.
Recently Viewed