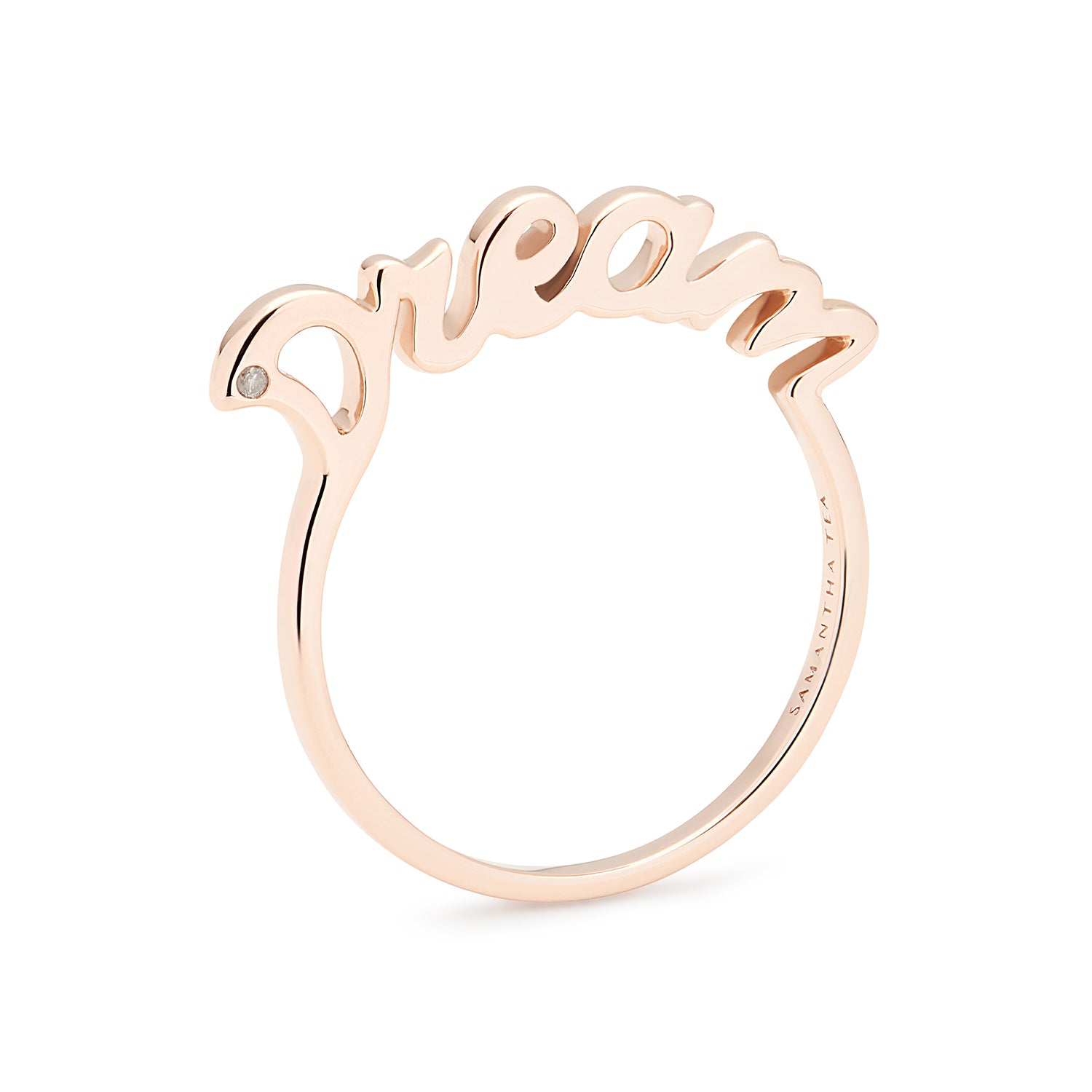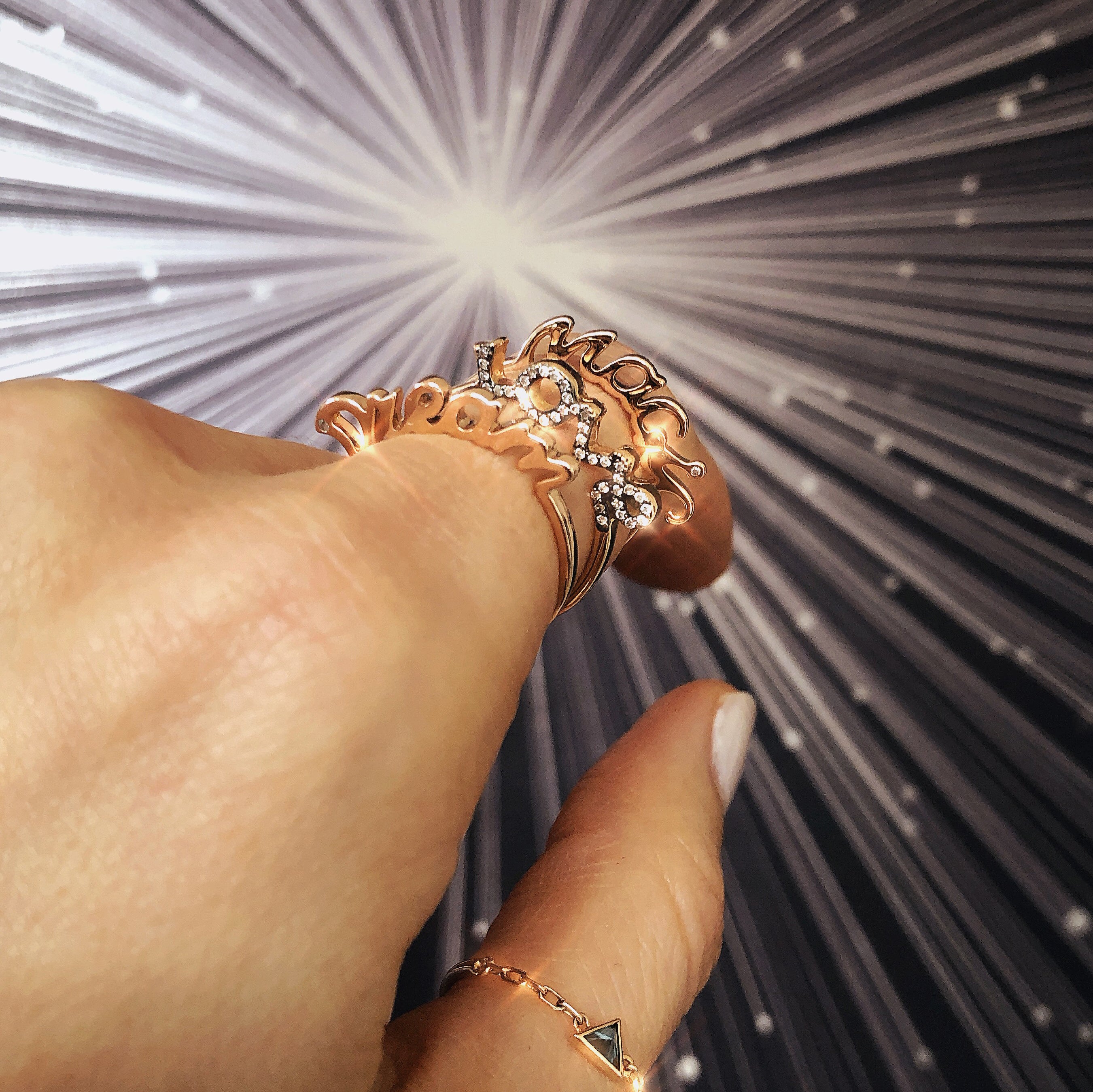 "NEVER FORGET TO DREAM"
Our "DREAM" ring is made of 18K rose gold and has a diamond on each side of the D. Pair it with our "ALL IN LOVE!" & "MAGIC" rings to create a strong ring game.
If your size is unavailable please allow 3 weeks for delivery.
Recently Viewed