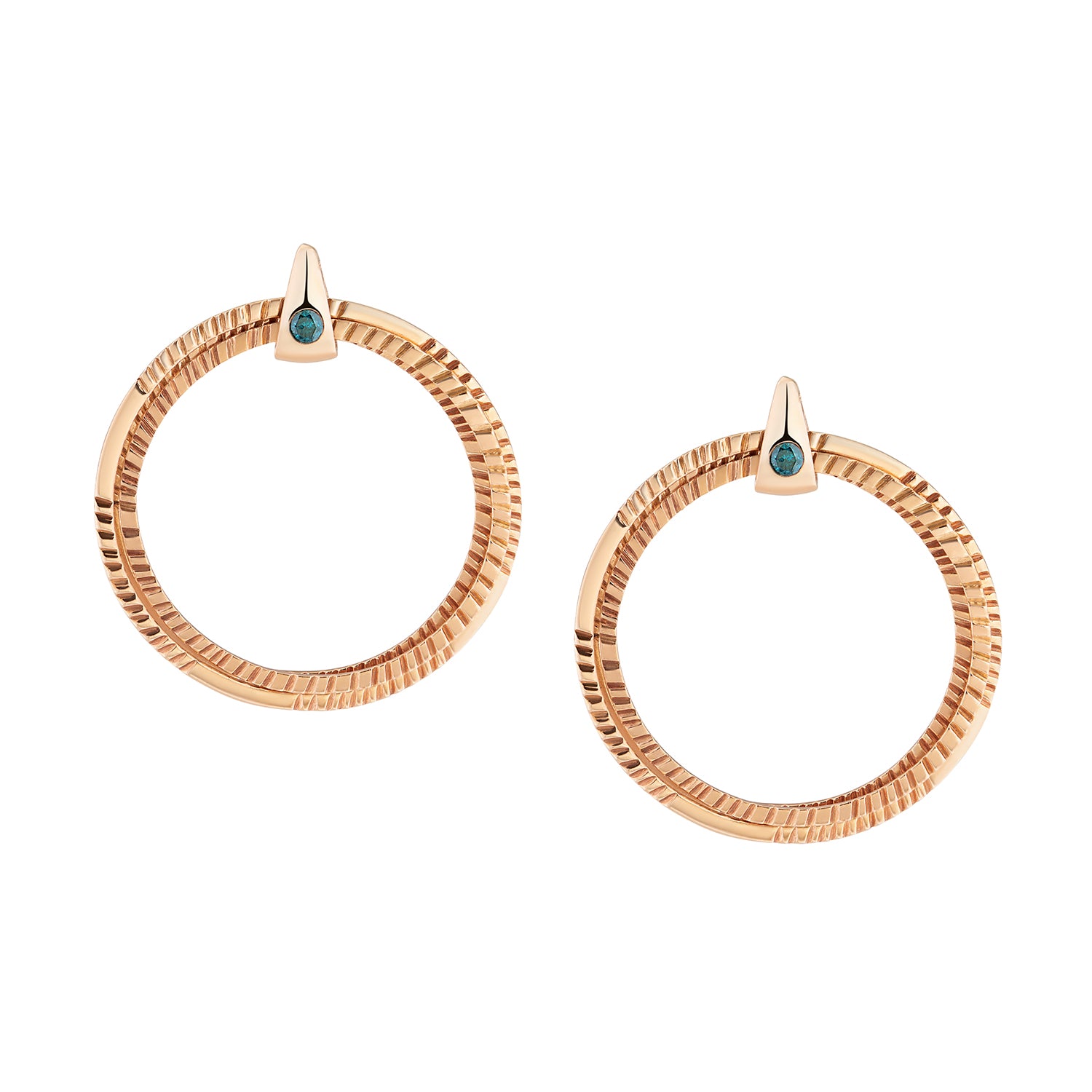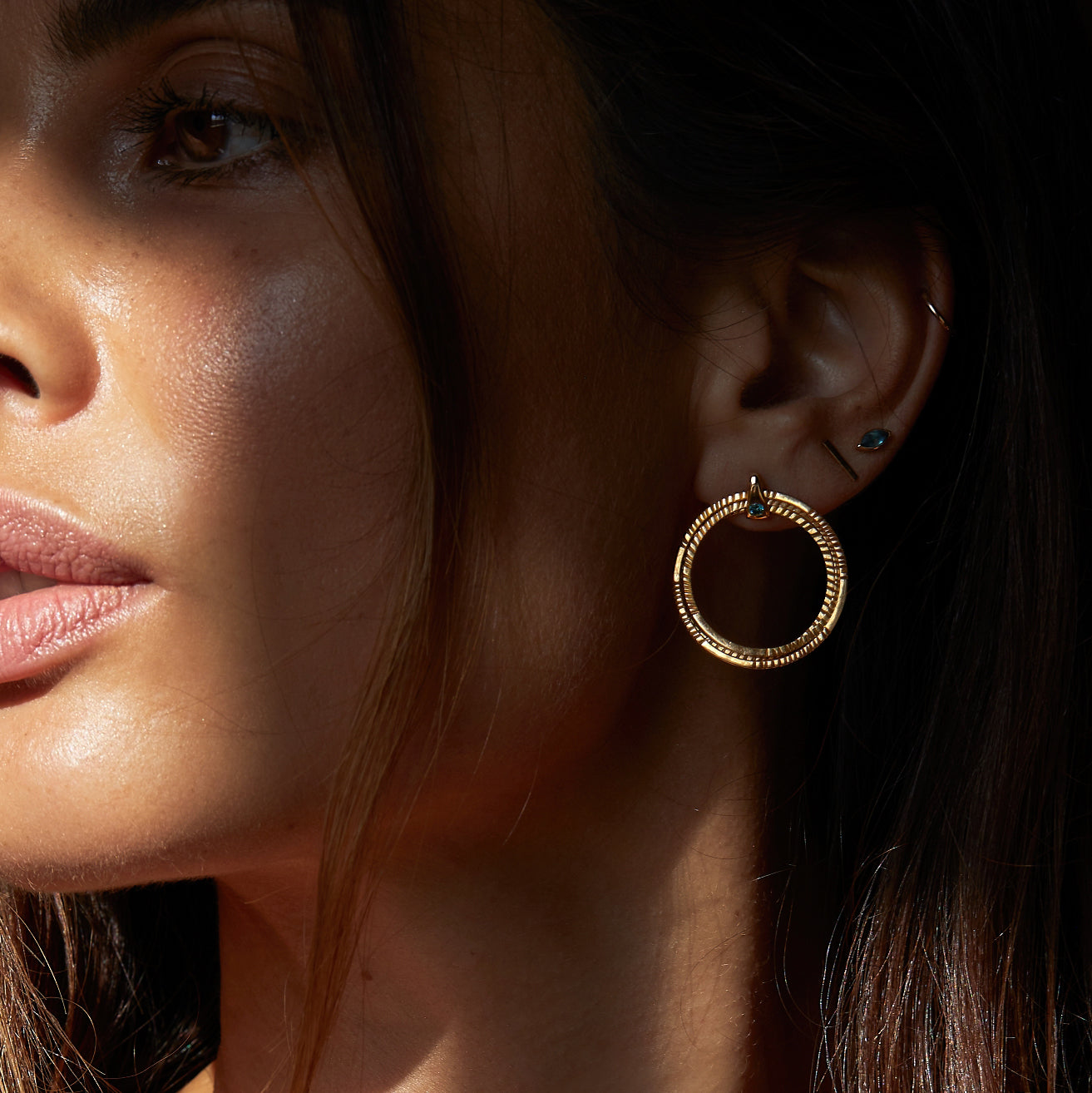 Handcrafted with 9K rose gold, the "LAYALA" hoops are composed of three rings kept together with a triangle set with a London Blue Topaz. Each circle is done by hand so the hammered pattern may vary.
Sold as a pair
Diameter: 26mm with an Alpa ear back
Allow 6 weeks for delivery is the item is out of stock.
Recently Viewed